This post may contain affiliate links. Read about our privacy policy.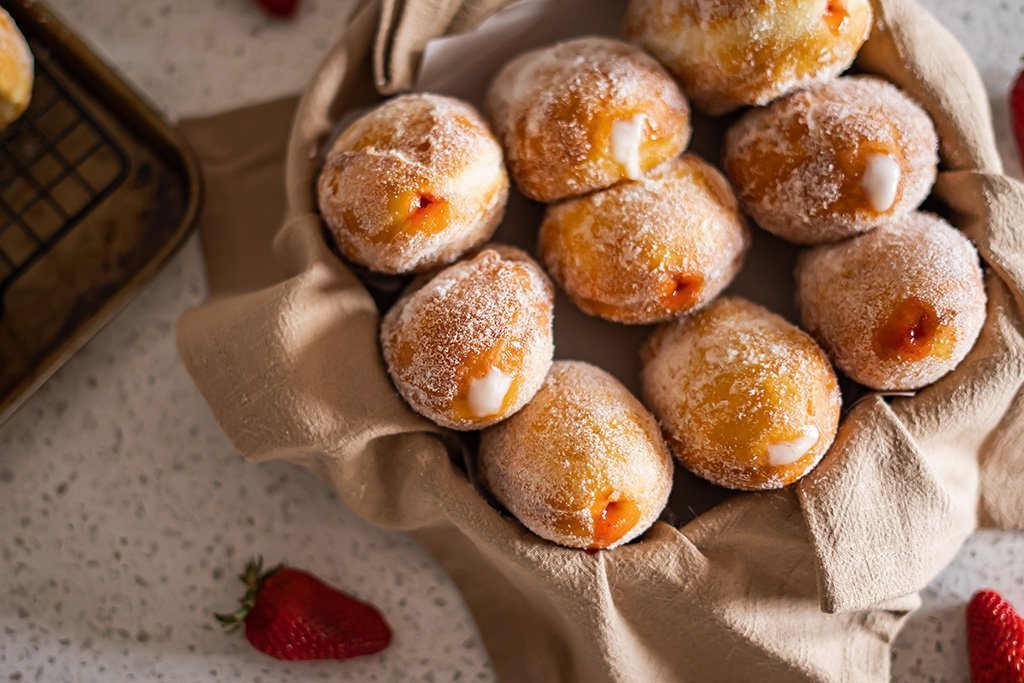 The famous malasada of Hawaii
Ohhh yes! Malasadas are one of the most popular foods in Hawaii to date. I grew up in the town of Makawao so of course I had a chance to try out Komoda's malasadas. I can testify that it is one of the best malasadas I've had growing up in Maui.
There are of course many local places to try out malasadas. Here are a few places I recommend trying out if you'd like to try out these delicious fried donuts covered in the classic sugar coating:
One tip I recommend is to order online so you can pick up the donuts without waiting in line or banking on them not being sold out when you arrive at the store.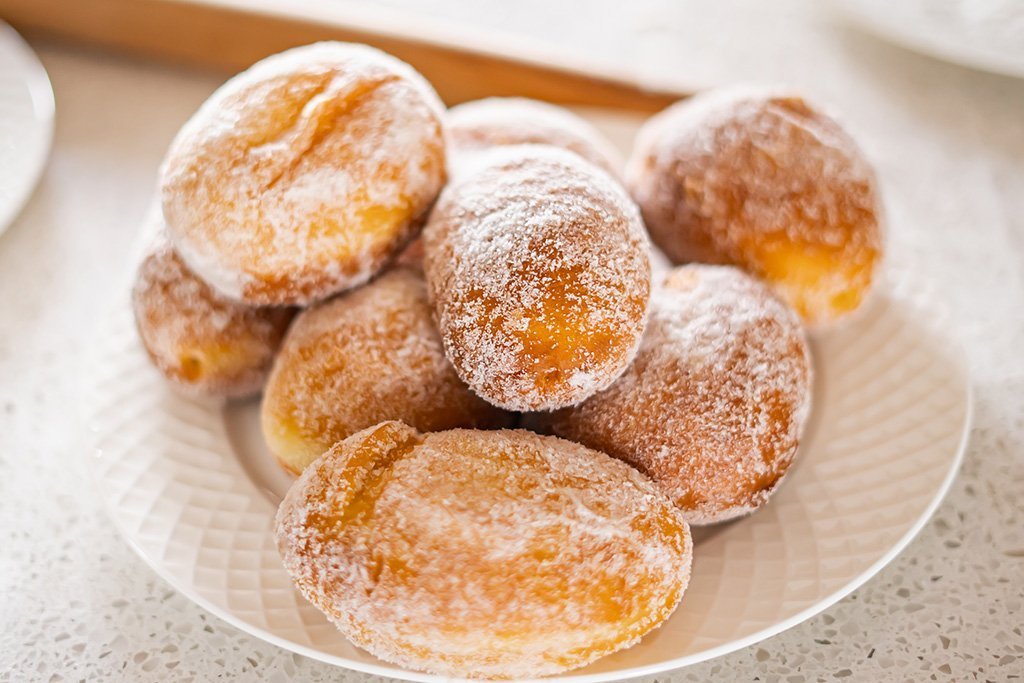 Where are malasadas from?
Malasadas were brought to Hawaii by the Portuguese as they immigrated to Hawaii during the sugar plantation era (around 1878). Traditionally malasadas were made to be eaten on Terça-feira Gorda (known as "Fat Tuesday") the day prior to Lent. Malasadas were made with the intention to use up all of the fat or lard and sugar in the pantry.
As the immigrants from the Azores islands and Madeira were settling in Hawaii, they brought this tradition by frying up many malasadas in big batches on Fat Tuesday. Normally these malasadas don't have a filling in them but as time went on, Hawaii adopted their own version of malasadas by adding in different types of fillings.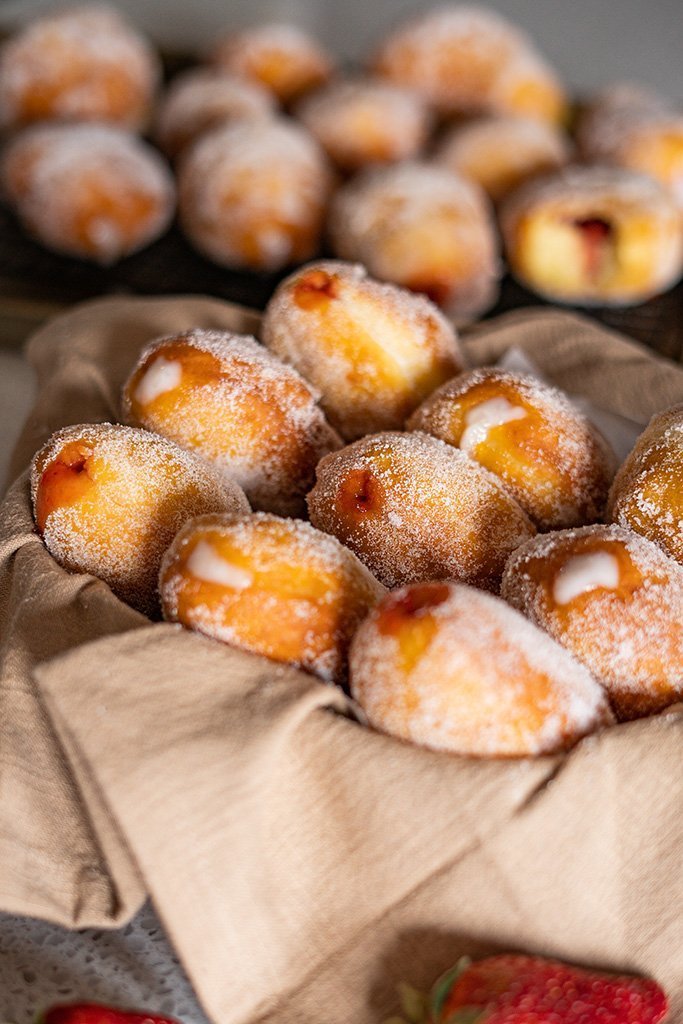 What type of fillings are in malasadas?
Some fillings you will most likely see in Hawaii are custard, haupia, chocolate, guava, lilikoi, strawberry, etc. If you know of any other fillings, I'd love to know! Comment below or comment on my other social pages. Or sometimes classic malasadas have no fillings. Just rolled in sugar and eaten hot off from frying.
What are the ingredients in malasadas?
Like most donut recipes, malasadas call for similar ingredients. The main ingredients in malasadas are yeast, sugar, eggs, and lard or butter. Hawaii has also slightly modified it to add evaporated milk.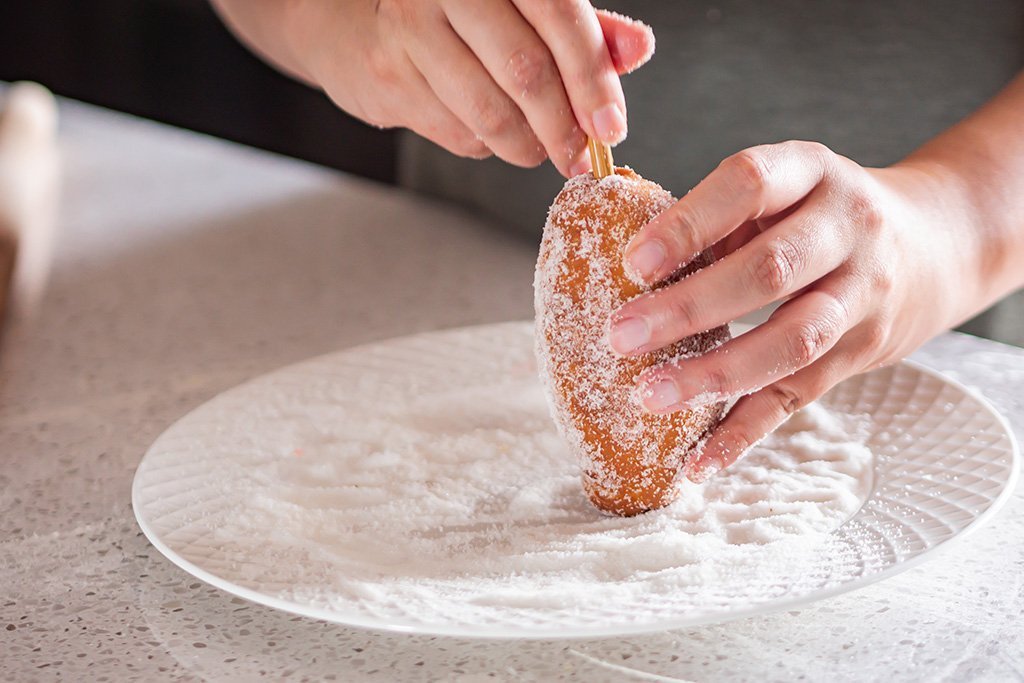 Making the fillings will depend on what you want. I'd suggest using my Haupia pudding recipe if you'd like a sweet coconut filling. If you are looking for more of a custard filling, I will have a recipe for it in the future! I'll update this post when I make another post on it.
How to store malasadas?
Malasadas are best eaten fresh. That's why you see most bakeries prefer to have you order your malasadas so you can enjoy them fresh out of the fryer.
But if you desire to save these sweet treats, you can store them in an airtight container for up to 2-3 days. Reheat it in the microwave and enjoy!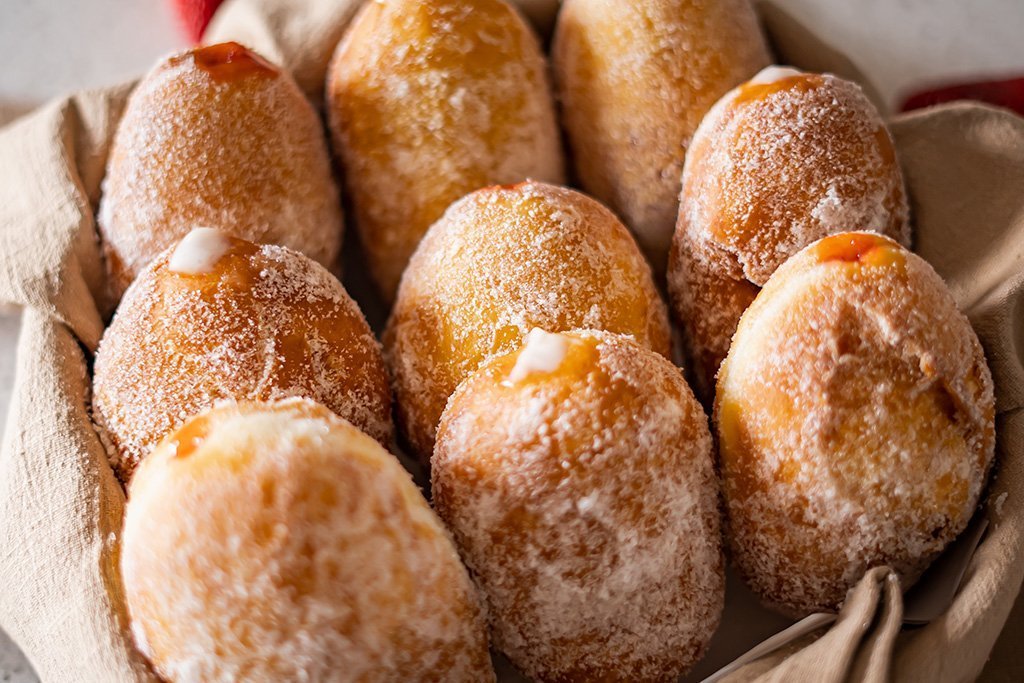 If the malasadas are filled, you must keep them in the fridge or freezer. They can be kept in the fridge for up to 1 week.
You can actually freeze them by individually wrapping it in foil and placing it in a ziplock freezer bag. Store it in the freezer for up to 2-3 months. Defrost them to room temperature and reheat it in the oven or microwave.
Tips for making malasadas
Here are a few tips when it comes to making malasadas: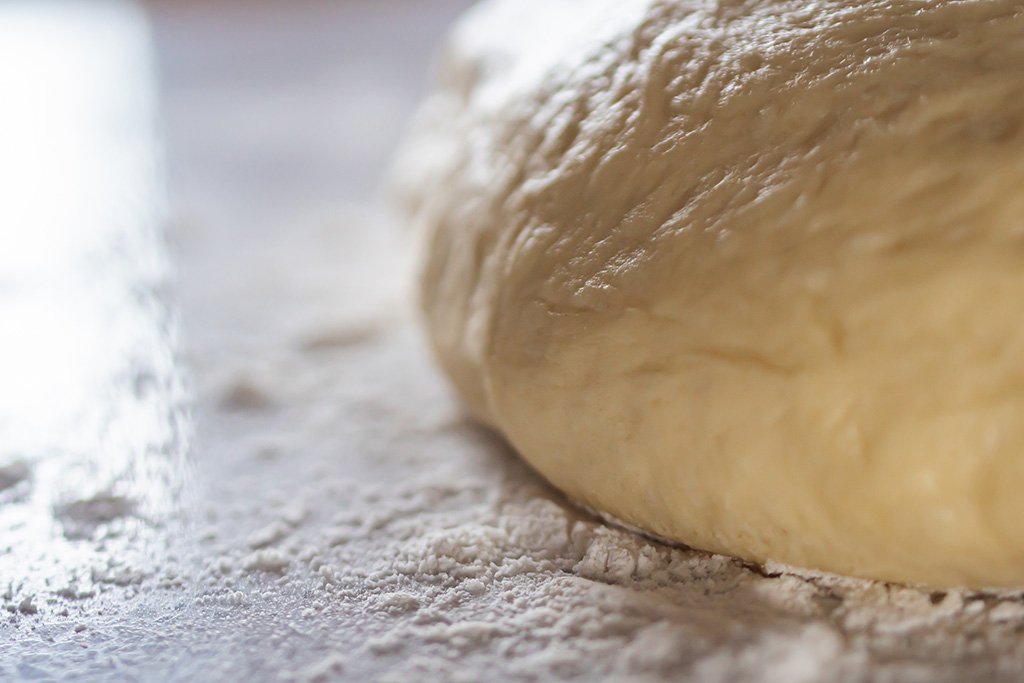 You can let the dough rise overnight in the fridge! In fact, it is probably the best way to do so. It does take more time but it is worth it.
Be sure to keep your frying temperature between 360-375 degrees Fahrenheit. If it's too high, it'll burn the outside and the inside will still be raw and gooey. If it's too low, you will need to fry it longer but the inside will be dry and overcooked.
Give this onolicious recipe a try! If you did give it a try, please leave a comment with a star rating below. Mahalo!
Video Tutorial
Check out this video to help you gain more insight into how to make Malasadas. Also, subscribe to my YouTube to help support me to continue making more of this content. Mahalo!
Malasadas
This malasada recipe is a one-of-a-kind from Hawaii. It yields a dozen soft-fluffy malasadas that'll make you lick the sugar off of your finger.
Equipment
½ cup warm evaporated milk

¾ cup warm milk
Ingredients
½

cup

warm evaporated milk

¾

cup

warm milk

2

tsp

yeast

1

tbsp

sugar

⅓

cup

sugar

½

tsp

salt

5

eggs

½

cup

softened unsalted butter

5 ½

cups

bread flour
Instructions
Combine the warm evaporated milk, warm milk, 1 tbsp sugar, and yeast. Give it a quick whisk and let it stand until it gets foamy. About 10 minutes.

Add the bread flour, salt, sugar, froth mixture, and eggs in the stand-up mixer. Mix Everything together using the hook attachment.

When the dough begins to form, add the butter. Mix for another 8 minutes or until the dough becomes smooth and elastic.

Place the dough in a large bowl. Cover with a kitchen towel or plastic wrap. Let it rise in a warm place for about one hour.

After the dough has risen, punch it down, reshape, cover, and let it rise again for another hour.

Place the dough on a well floured surface. Dust the top of the dough with more flour and flatten it out to about ¾ inches thick using a rolling pin

Cut the dough into oval shapes. Place on a baking sheet, cover, and let it rise for 30 minutes.

Pour about 2 inches of vegetable oil in a pot. Heat the oil to 360-375 degrees Fahrenheit. Fry each side of the donut for a few minutes or until golden brown.

Transfer fried donuts to a baking sheet lined with paper towels or wire rack. Cool before stuffing with any filling.

To fill, poke with a chopstick and jiggle around a little to create a cavity inside. Fill a pastry bag with your choice of filling and stuff the donut until it is firm and plump.

Serve and enjoy this onolicious Malasada!