A local popcorn snack to munch on during movies.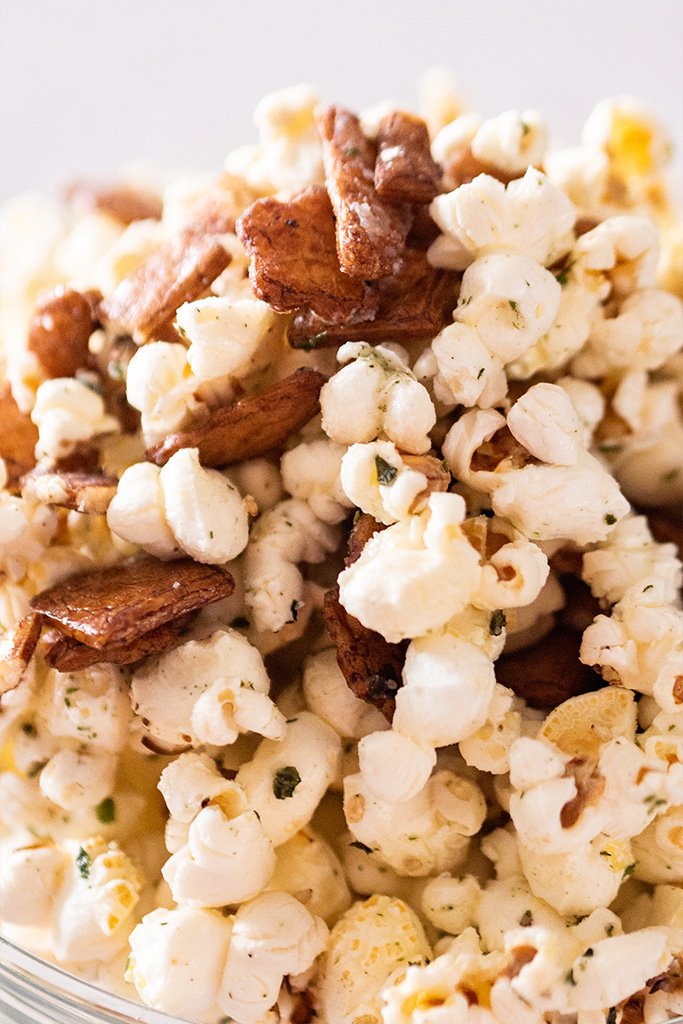 It's one of those classic local snacks that you must bring back to friends and family who are away from the islands. It's fresh popcorn smothered in golden buttery ghee, seasoned with furikake accompanied with mochi crunch.
What is Hurricane Popcorn?
Hurricane Popcorn was made by a local Hawaii company. The company was at first a pushcart that started out in Kaneohe. They mixed a bunch of flavors as per request from their customers until one day Hurricane Popcorn was created, seasoned seaweed, mochi crunch, and buttery popcorn. Check out this local company and order your own bag of Hurricane Popcorn to taste the chaotic flavors this unique snack has to offer.
Ghee
Ghee is what gives the popcorn that buttery flavor that you get from the movie's popcorn. To make ghee, it's really simple. Not only is it simple to make, but it has some healthy benefits to it! Making it at home is inexpensive and you can store it in a jar for up to 6-12 months. Keep in mind though that the amount of butter used will be reduced after it has been cooked.
Mochi Crunch
Mochi crunch or kakimochi is the local name given to the Japanese snack called Arare. It a crunchy snack made from glutinous rice that has been flavored with shoyu. Growing up, it was always a got to snack to munch on at the park or school and it was often paired with popcorn when watching a movie.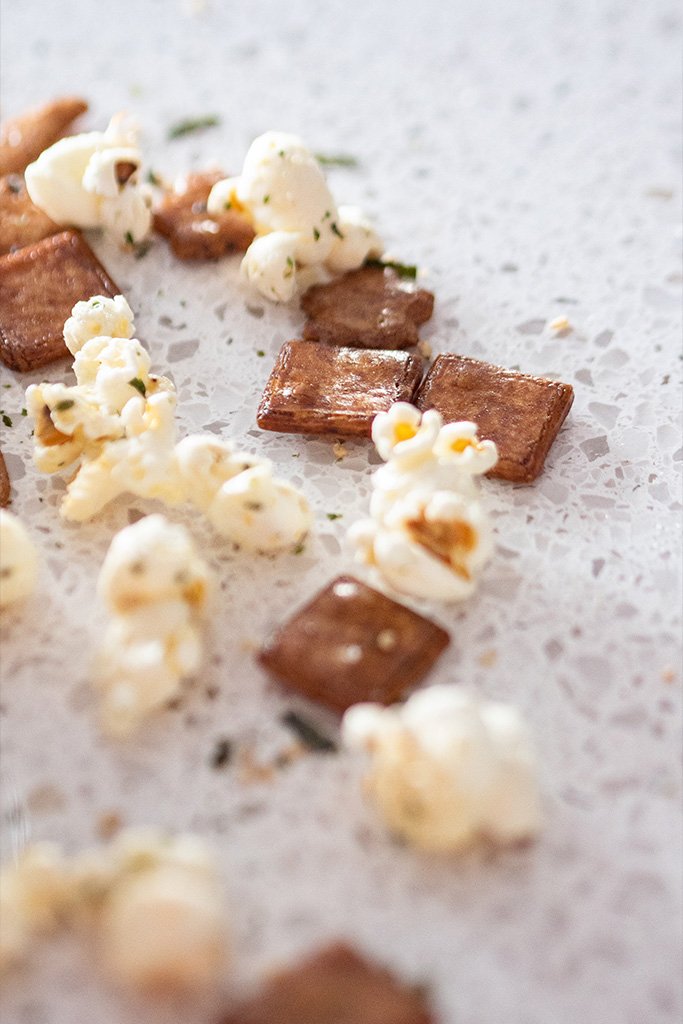 Furikake
Last but not least is the flavoring or seasoning to the Hurricane Popcorn. Furikake seasoning is a Japanese condiment that is used to be sprinkled over rice. I liked using it as a kid to give it more flavor to the rice if I was just eating rice plain. Grind up the furikake seasoning with salt into powder so that it sticks to the popcorn better. Remember to season the popcorn to your tastes and enjoy it!
Video Tutorial
Check out this video to help you gain more insight on how to make Hurricane Popcorn. Also, subscribe to my YouTube to help support me so I can continue making more of these contents. Mahalo!
Hurricane Popcorn
Hurricane popcorn is one of those local snacks to bring back for family or friends who live elsewhere from the islands of Hawaii. This is a great recipe to use if you are craving that delicious savory popcorn unique to Hawaii.
Ingredients
1/3

cup

popcorn kernals

1

tsp

oil or ghee

hurricane popcorn salt

clarified butter or ghee

mochi crunch

furikake seasoning
Hurricane Popcorn Salt
1/3

cup

salt

Hawaiian salt, sea salt, or coarse salt

3

tbsp

furikake seasoning
Instructions
Hurricane Popcorn Salt
Combine the salt and furikake seasoning in a blender.

Blend and gradually increase the speed. Blend until mixture becomes powder. Store for future use.
Ghee
Melt butter in a small saucepot over low heat. Let it simmer until the milk solids have settled at the bottom of the pot and turned golden brown.

Strain through a fine mesh and coffee filter. Store in a jar for up to 6-12 months.
Hurricane Popcorn
In a medium pot, add the oil/ghee and popcorn kernels. Heat over medium heat and cover.

Cook until the popping stops. Remove from the heat and add the popcorn to a serving bowl.

Drizzle on the ghee to desired consistency. Sprinkle on the popcorn salt to taste and garnish with furikake seasoning. Add in a handful or more of the mochi crunch. Serve and enjoy!
Video