Three layers of rice, hamburger patty, and an egg smothered in a savory gravy. One serving is enough to make anyone have a kanak attack.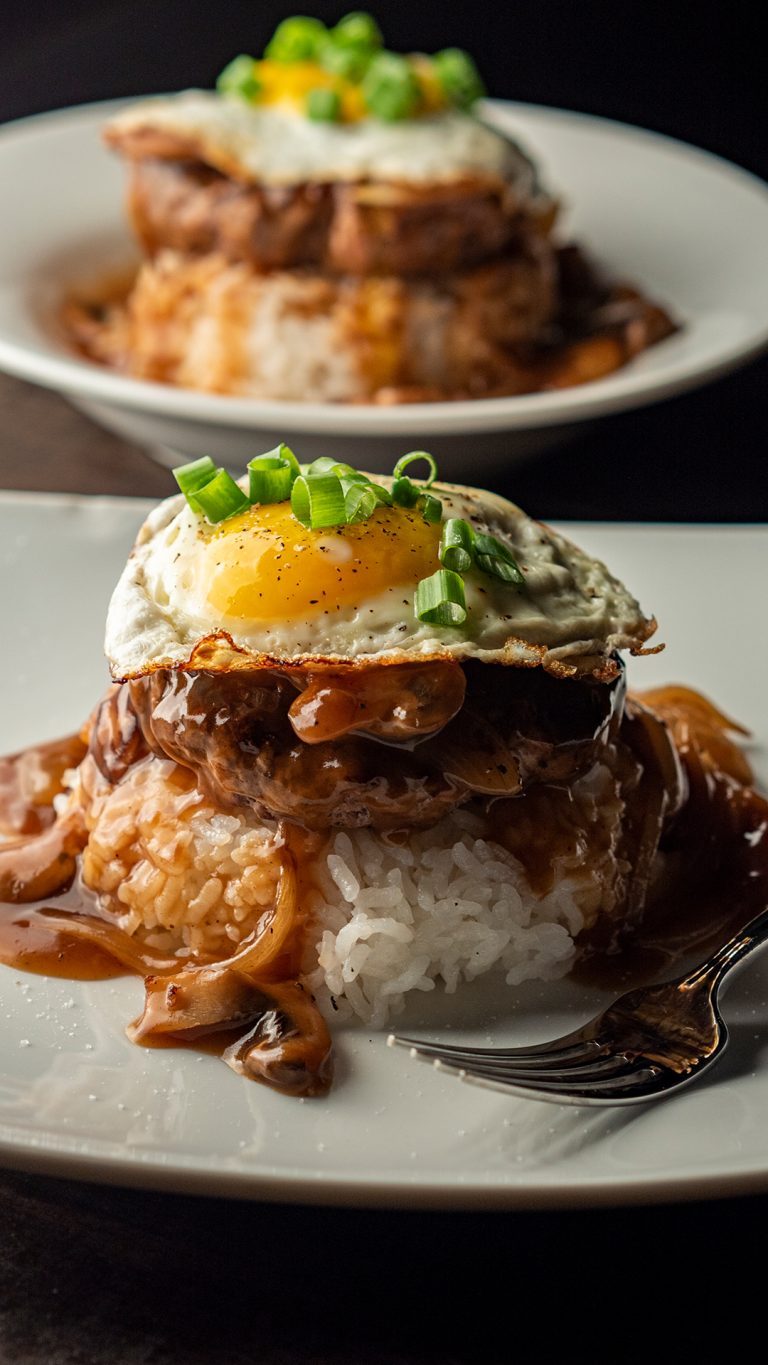 Loco moco!! Such a simple and memorable dish. Apparently the loco moco originated from the Big Island and has since then become a popular dish to Hawaii. When I was living on Maui, I ordered one dish of loco moco at Da Kitchen. I usually can finish my plate, but boy was I wrong. When the dish came out, it was massive! Of course regular sized loco moco is enough to get me full, but that dish was enough to feed three grown ups!
The ingredients to make loco moco is pretty basic. In most households, you should be able to whip up a loco moco without having to run to the grocery. If not, the cost for the ingredients are inexpensive. You'll need the following:
ground beef
eggs
unsalted butter
sweet onion (optional)
mushrooms (optional)
green onions
rice
Worcestershire sauce
shoyu
ketchup
garlic powder
seasoning salt
cornstarch
Of course you can form the patties freestyle using your hands, but if you want to be fancier, you can use circular stencils. I prefer to do freestyle because I enjoy the imperfections in cooking. It makes it feel more like a "homemade" cooking. One thing to be wary of when forming the patties, is to make the patty slightly larger. Why do that? Simply because the patty will shrink when it is fried or grilled. Unless you prefer to have a small and thick patty.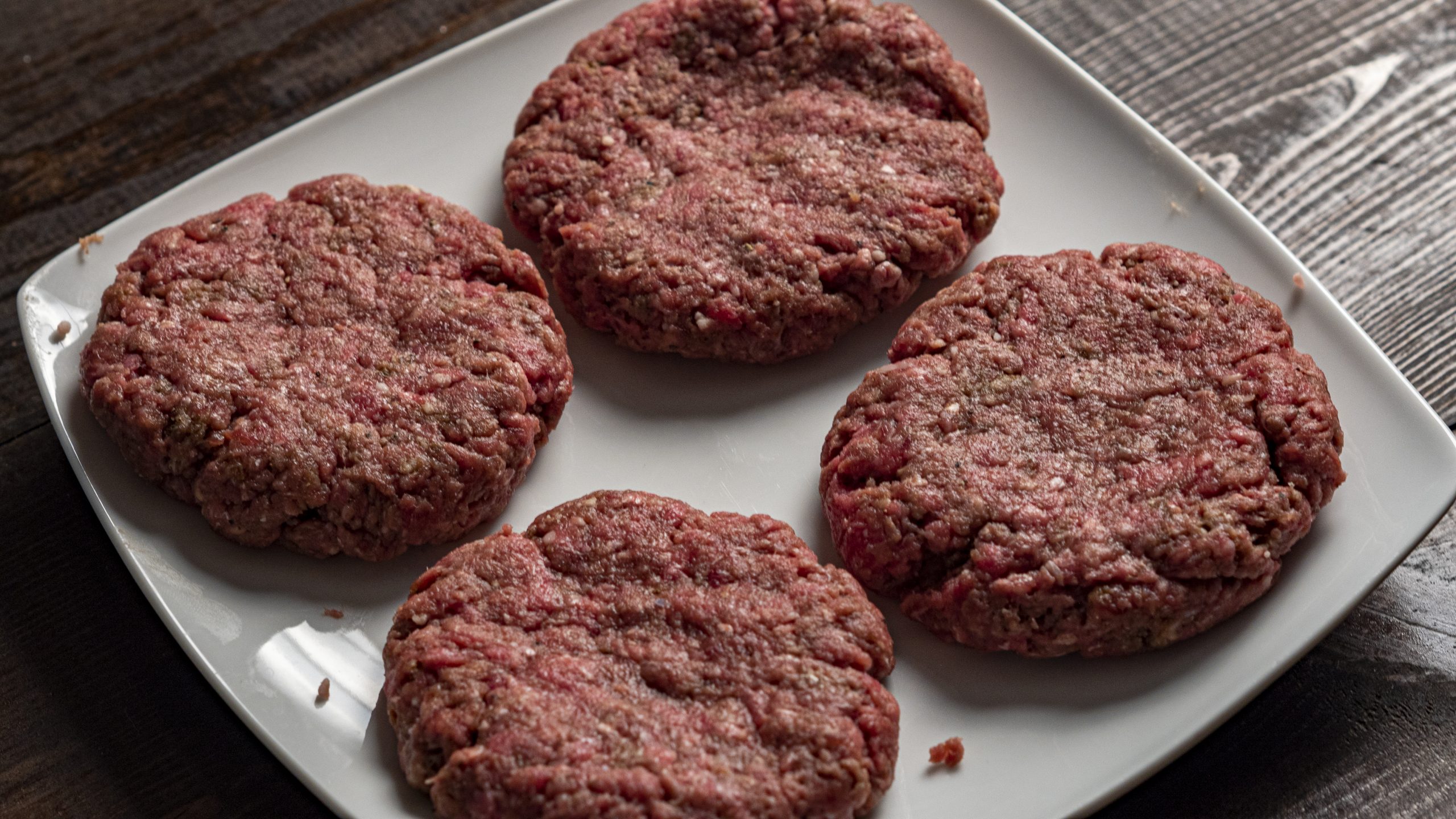 Check out this video to help you gain more insight on how to make Loco Moco. Also, subscribe to my YouTube to help support me so I can continue making more of these contents. Mahalo!
Loco Moco
Three layers of rice, hamburger patty, and an egg smothered in a savory gravy. One serving is enough to make anyone have a kanak attack.
Ingredients
Egg

2

tbsp

unsalted butter

1/2

medium sized sweet onion (optional

3/4

cup

sliced mushroom (optional)

green onions

for garnishing

cooked rice
Hamburger Patties:
1 1/2

lb

ground beef

1

tbsp

Worcestershire sauce

1 1/2

tsp

seasoning salt

1

tsp

garlic powder

1/2

tsp

black pepper
Gravy:
1 1/2

cup

beef stock

4

tsp

shoyu (soy sauce)

1

tsp

Worcestershire sauce

2

tsp

ketchup

5

tsp

cornstarch
Instructions
Hamburger Patties:
Mix together the ground beef, Worcestershire sauce, seasoning salt, garlic powder, and black pepper in a large bowl.

Start forming it into patties by grabbing a handful of meat and rolling it into a ball. Then press down to flatten it out. Smooth the edges so there isn't any cracks or jagged edges. Patties should come out to at least one inch thick. Try to keep the patties large since it will shrink when fried.

Heat a pan over medium heat. Fry each side of the patties for about 3-5 minutes or until well done.

Set each finished patty on a plate lined with paper towel to catch any extra grease.
Gravy:
Mix together the beef stock, shoyu, Worcestershire sauce, ketchup, and cornstarch. Whisk it until the cornstarch has come off of the bottom.

Using the same pan, melt one tablespoon of the butter to caramelize the onions for about a minute then fry the mushrooms for another minute or two. (It is optional to add the mushrooms and onions. If not, just skip to the next step.)

Melt the rest of the butter and add in the gravy mix to the pan. Keep stirring the gravy until it begins to thicken and simmer.
Egg:
Melt a slice of butter and crack an egg on a frying pan.

Cook a sunny side up egg. (You can switch it up to your preference) Set aside
Assemble Loco Moco:
Scoop a generous serving of hot white rice on a plate. Layer it with one hamburger patty then drizzle on the gravy. Top it with the egg and garnish with green onions.