The perfect side for all plate lunches like khalbi-ribs, chicken katsu, etc.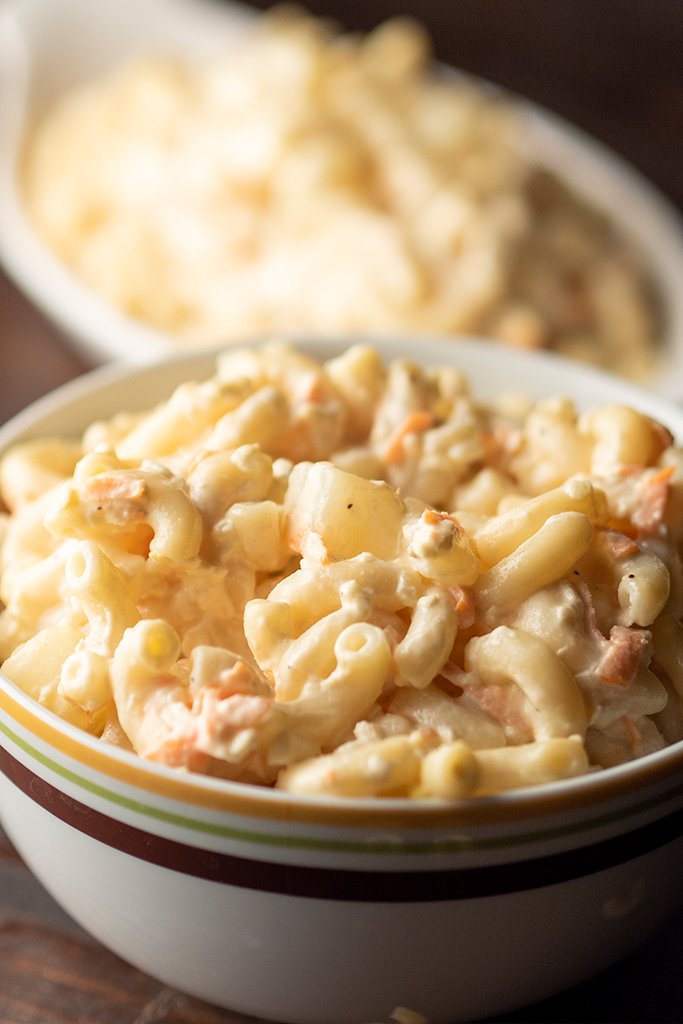 What do you eat mac salad with?
Mac salad can be eaten with pretty much any of your main meat dishes. It is great to eat it with such heavy dishes because it helps balance it out. Some common lunches you'll see mac salad paired with are:
khalbi-ribs
chicken katsu
teriyaki chicken
garlic chicken
mochiko chicken
kalua pork
Mac salad is meant to taste light and still tasty. I always remember growing up that my dad told me to eat anything that is salty with my rice or side starch. The same applies to mac salad!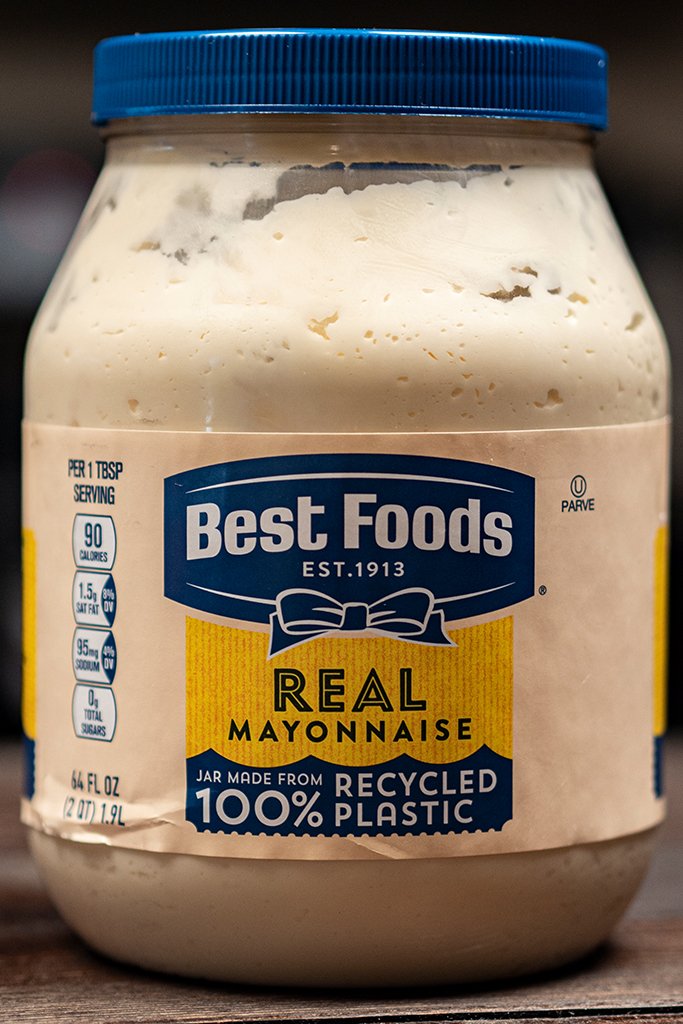 The right kind of mayonnaise matters…
Normally I don't need to recommend specific brands, but for mac salad, it is a MUST. After experiencing living up in the mainland, I have discovered that there is one other brand of mayonnaise favored by the mainlanders, Miracle Whip. Never heard of it growing up and I know why…because that buggah isn't true mayo! Honestly, it is subjective but Miracle Whip tastes like an offbrand and to make "taste better," added in some sweetener.
Anyways, the type of brand I recommend using is Best Foods (or in other states it is called Hellmann's ). This brand of mayonnaise is used in every local's mac salad. So, please use this brand if you want your mac salad come close to Hawaii's kine of mac salad.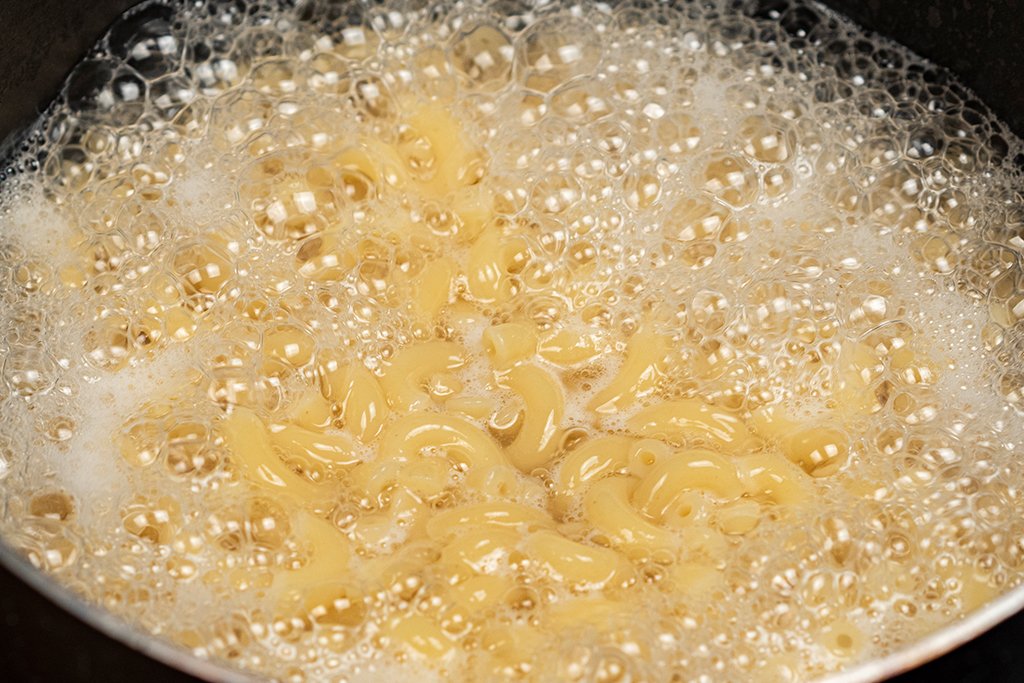 Past al-dente
One suggestion I'd like to bring to attention is to make sure when you cook the macaroni, you cook it past al-dente. You can tell it is past al-dente when it balloons three times it's original size. It may seem slightly mushy, but that is the texture that we are going for.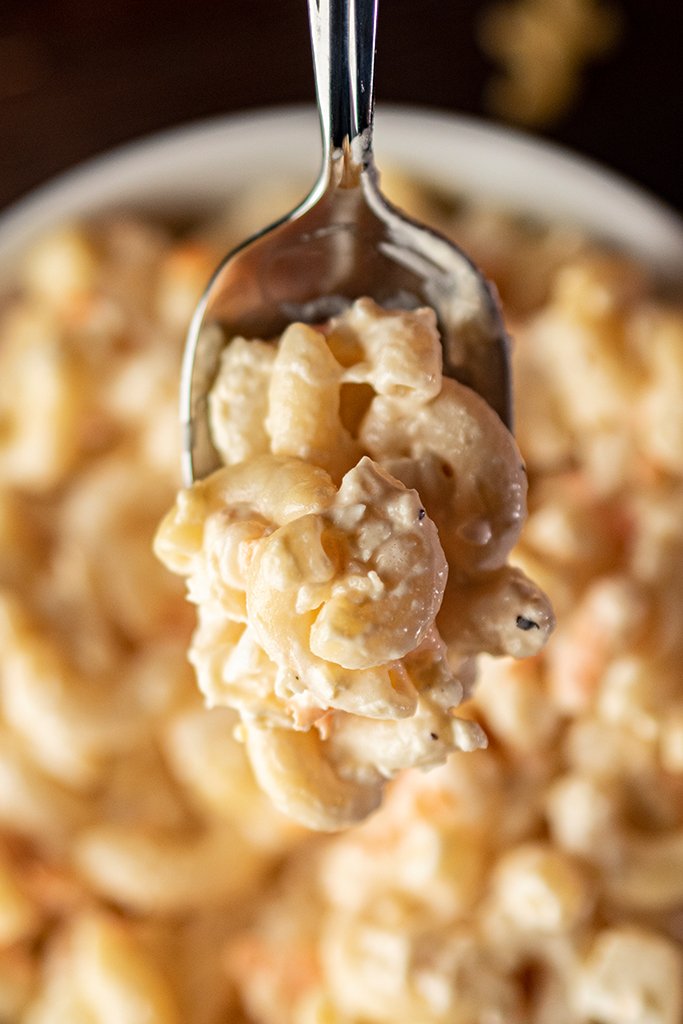 Tuna, potato, imitation crab, oh my!
There are a wide variety of mac salads. It has been part of Hawaii's food culture for a long time enough that different kinds of mac salad came about. Some say that tuna mac salad is better or that imitation crab by far is the winner. When it boils down to it, it is up to your own preference. This recipe is perfect as a base to start with. If you don't want potatoes in your mac salad, change it out with something you like, adjust the mayonnaise portion to your liking and enjoy!
Video Tutorial
Check out this video to help you gain more insight on how to make Meat Jun. Also, subscribe to my YouTube to help support me so I can continue making more of these contents. Mahalo!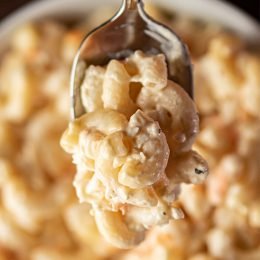 Hawaiian-Style Mac Salad with Eggs and Potatoes
A necessary side to go with any heavy dish like kalbi, katsu, teriyaki chicken, etc. This is the perfect recipe to use a starting base to add in many more additions like tuna, imitation crab, etc.
Ingredients
8

oz

macaroni pasta

2

peeled and chopped potatoes

1

chopped hard boiled egg

3/4

cup

Best Foods mayonnaise

1/2

grated sweet onion

1

grated carrot

1/2

tsp

salt

1/8

tsp

pepper
Instructions
Bring a pot of lightly salted water to a rolling boil. Add in the maracroni and cook it past al dente. About 10-15 minutes. Drain and transfer to a boil and let it chill the fridge for the time being.

Bring another pot of lightly salted water to a boil and add in the potatoes. Let it boil until all of the potatoes are cooked through. About 5-8 minutes. Drain and transfer it to a large mixing bowl.

In the mixing bowl with the potatoes combine it with the hardboiled egg and mayonnaise. Then add in the macaroni, onions, carrot, salt, and pepper. Mix until it has combined well.

Let it set in the fridge for 20-40 minutes before serving. Adjust more mayonnaise to your liking, and enjoy!